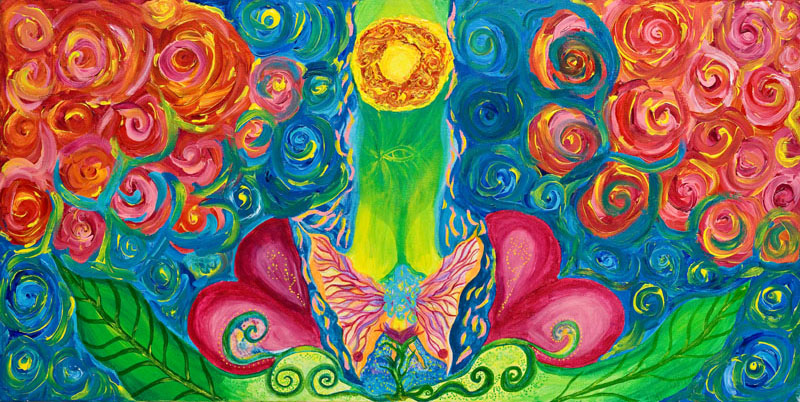 Healing Gardens is part of the Goddesses and Fairies series.
Healing Gardens was painted after Sacred Union.  This painting is about self healing and forgiveness, healing all bodies of the conscious and unconscious.  It welcomes the healing of the green light to flow through, cleansing, purifying and regenerating, allowing the innocence of the inner child to recenter within. "Come in" and return to self love within the Healing Garden.
The painting is acrylic on canvas, 12 inches by 24 inches.
The original painting is available: $1300.