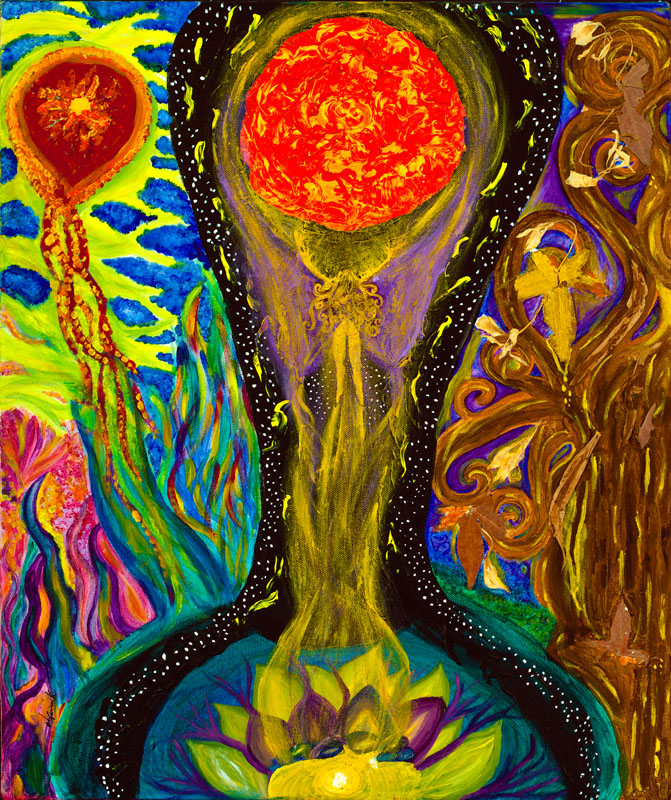 The Freedom Within was the first painting in which I used mixed media: eucalyptus bark, pressed maple leaves and ginger flowers.When I started this painting, I was still living in my childhood home.  While painting, I came to a amazing realization.  This was the transition of leaving the Nest.  I was 18 and I now could choose for the first time what I wanted for my life. From the simplest thing such as going to the store without letting Mom know where I was going, to the deep thoughts of where do I want to live and who do I want to live with…I felt the Freedom Within. I felt choice for the first time. I realized I was free to choose my own Life!
The painting is acrylic on canvas, 24″ by 20″.
It is in private collection Mt Shasta California.
Signed archival giclee print in the original size: $188