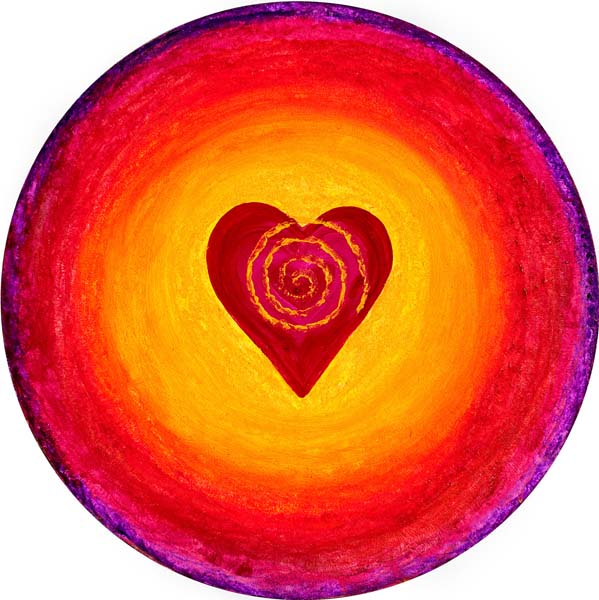 I began this painting at Ariah Firefly's kirtan concert . This concert was held  at the Hawk's residence, my dear family friends.  Many happy loving people attended that night and brought the concert to a higher vibration with their loving voices mixed with Ariah's kirtan music.
This was my first experience painting at a live concert, and painting around this many people as well.  I was in the unknown of what would flow through me.  As the music began I felt my heart expand and overflow with unconditional love. I did not know some of the words or what they meant but I felt them so deep inside my heart.  I did not have to understand, the love that I felt so deep within. My soul began to dance and frolic in the Love.  I felt the love from all the beings in the room flow through on to the canvas.
"Love is what we are.  I am that I am,"  her voice sang.  As I painted, I felt myself letting go of all resistance and excepting the divine essence of love flowing through my heart.
The painting is acrylic on canvas, original size 20″ by 20″ painted in 2010.