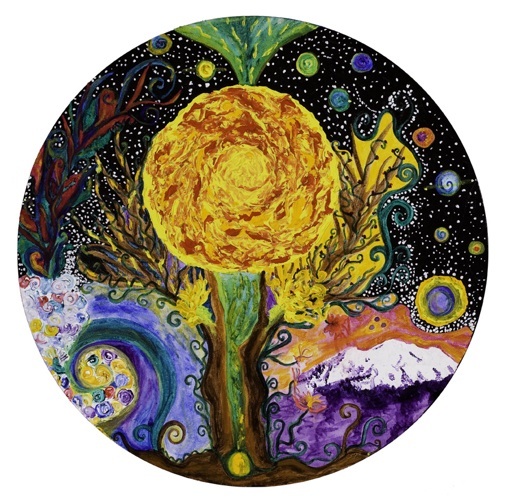 Sacred Union was painted in 2004 when I lived in Santa Cruz.
Sacred Union was my first round canvas. I painted it in the upper Santa Cruz mountain in the town Bonnydoon.  I started the painting with the tree of life on  the right side. It turned into the yin – the feminine, and the left side the yang-  the masculine. In the center at the bottom at the sacred joining of the yin and the yang is a baby, the true balance of the yin and yang combined.
The painting is acrylic on canvas, 19.5 inches by 19.5 inches round.
It is in private collection Mt Shasta, California.