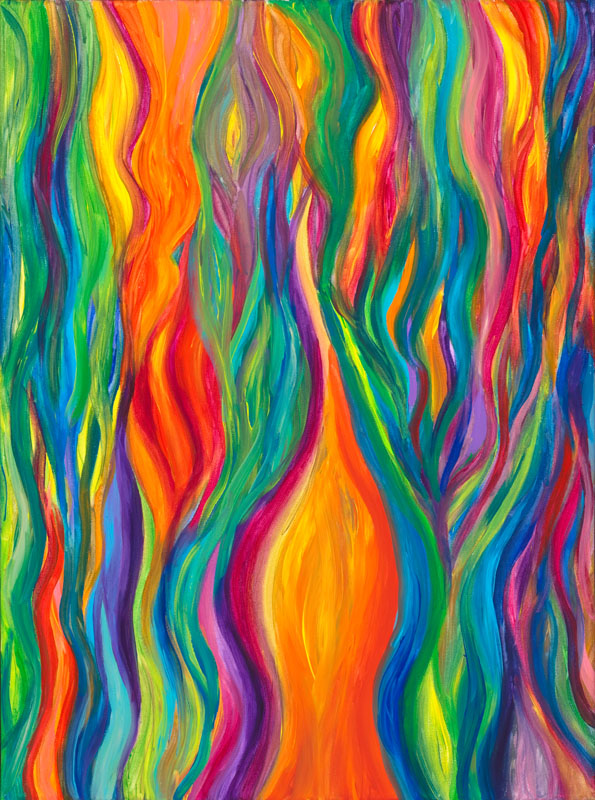 The One is a painting in the Phoenix Rising series.
I started this painting the day after I finished "Flames Dancing." I listened to my intuition, matching the color with the emotion I was feeling, with yellow as the color of the soul. The journey is to be one within who I am. To realign myself with my body. To be centered and have things revolve around me, instead of me revolving around everything in my life. I learn to be one within who I am so I can experience life to its fullest capacity.
The painting is acrylic on canvas.
The original is 28″ by 22″ and available for sale, $1200.
Prints are available all sizes.
A signed archival giclee print in the original size is $200.
Please email me for more information.