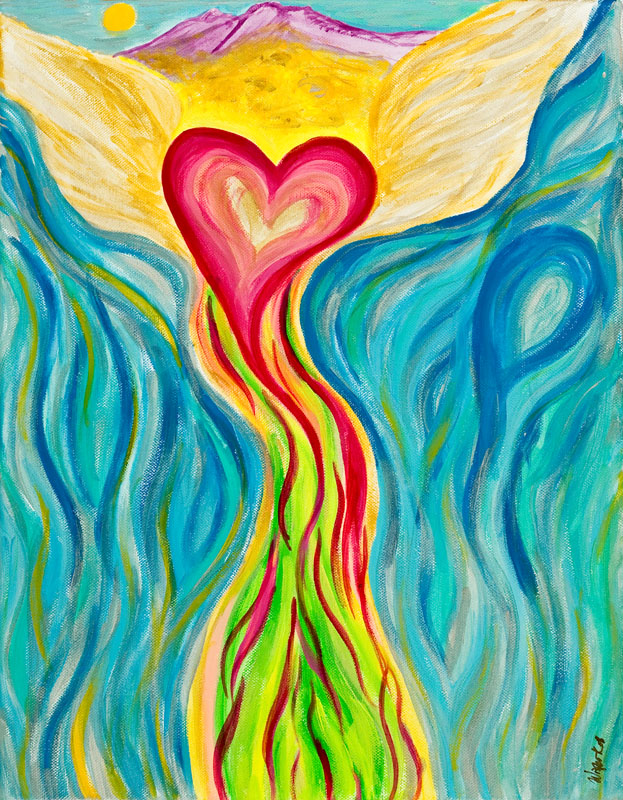 Shasta Love is part of the Shasta series.
Shasta is where my heart calls home. The feeling absorbs me, for Shasta is like no other place. This is where the love and laughter of my inner child resides.
The love of the innocent child is the purest in the world…dancing,  twirling, frolicking about with the fairies among wild flowers and butterflies in the late spring up in Panther Meadows. The fresh flow of icy cold water bubbles out of the mountain, nourishing and purifying the path of its flow.  The earth beneath soaks in  the nourishment, and allows the true essence of imagination to flow.
The painting is acrylic on canvas, 16 inches by 20 inches.
The original painting is available: $1500.