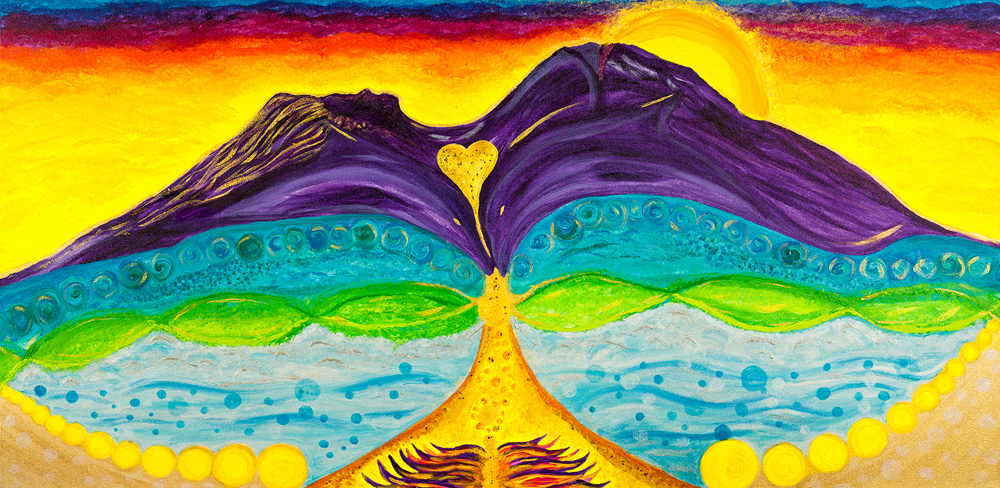 Shasta Mama is part of the Shasta series.
Experience the feeling of  "Shasta Mama" flowing through you.
I chose to leave the nest of Mt. Shasta and relocate to Colorado. I am on a quest to find truth within. Traveling to my soul's deepest depths then ascending to the light of my divine purpose, my realization came through my painting that Mt. Shasta is the heart of my " Shasta Mama's" home
The painting is acrylic on canvas, 48 inches by 24 inches.
The original painting: $5000