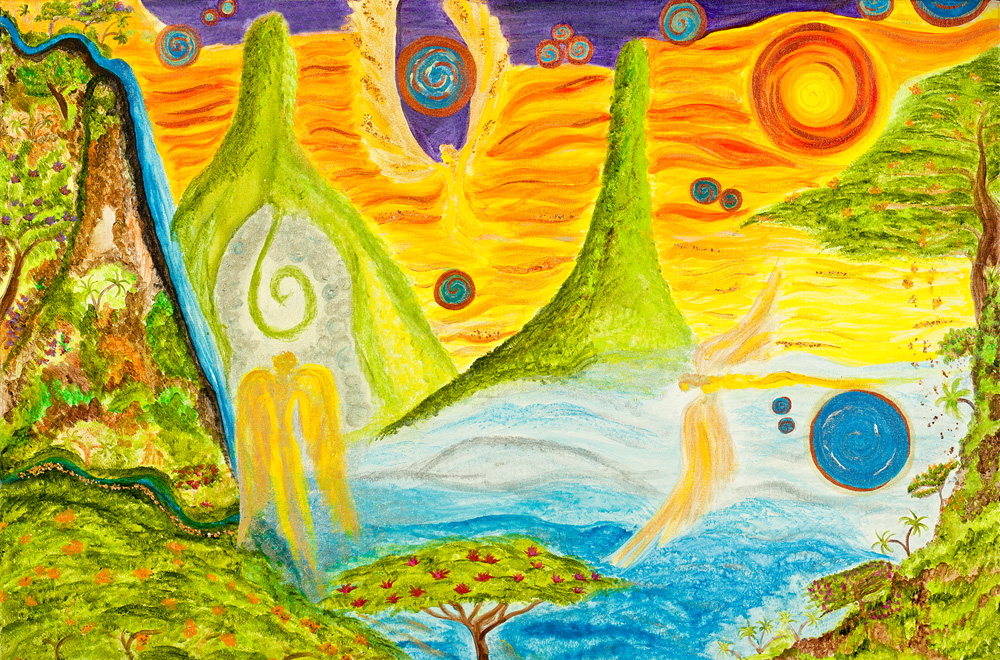 A vision of Life Empowerment – living in the tree tops.  Making the choice to step out above the things that surround us in life.  To be able to really see life for what it is…not the dream we perceive it to be, the fears that holds us back from being who we really are. This painting shows a new beginning,  a Garden of Eden in the way we see life.
The painting is acrylic on canvas, 36″ by 24″, painted in 2012.
The original painting is available for sale: $4000.
A signed archival giclee canvas print of original size is $360.
Please email me for more information.