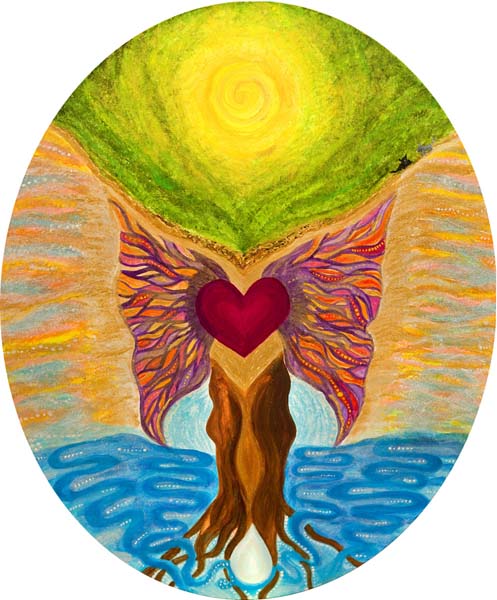 This painting is to help remind us that we all have a retreat within us, a place of divine sacred balance in our hearts. Our retreat is always there for us. All we have to do is remember!
The painting is Acrylic on canvas.
Original size 24′ by 20 oval.